Pea Pod Sleep Consultants offers up-to-date, positive and realistic guidance on developing healthy sleep habits for babies and kids.
Pea Pod Sleep Consultation Packages
Basic Dream Team Package – $375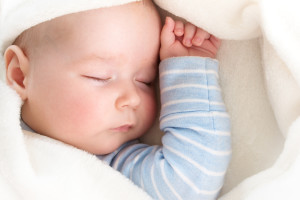 Ideal for babies ages 4 months to 24 months.
Package includes:
A 60-minute phone consultation
An assessment of your child's sleep habits
A customized, written sleep plan that will include a strategy for resolving sleep challenges
Two weeks of phone and email support when you implement your plan
Add-Ons and Enhancements:
In-home consultation – $75*

Includes all of the above plus an additional 30 minutes of consultation time, a face-to-face meeting with a certified sleep consultant, and an assessment of the child's home sleeping environment

Ages 2-6 – $75

Includes everything in the basic consult but also includes an additional week of follow-up and support

Sibling consultation and plan – $185

Twin consultation – $125

Additional week of support and follow up – $100

Includes a phone call and three days of email support and follow-up
*An additional charge may apply for travel outside Milwaukee and the north shore suburbs.
---
Returning Client Refresher – $100
Includes a 30-minute phone consultation and three days of email support and follow-up
---
New Baby Consultation – $125
Ideal for expectant parents or parents of newborns (0-6 weeks).
Package includes:
A 60-minute phone consultation to discuss baby sleep from 0-4 months and what you can do to lay the foundation for healthy sleep habits
A Q & A session to address your questions
New parents are obsessed with sleep, and rightly so, as babies need a lot of it! With this session, you'll come away with the knowledge and confidence you need to help your little one get the quantity and quality of sleep that he or she needs. You can't "schedule" your baby during the first few months, but you can provide your baby with the foundation for great sleep.
---
*Please note: Pea Pod Sleep Consultants charges a 3% fee for payment by credit card.
For more information, contact Joan Becker Friedman at (414) 379-0332 or email joan@peapodsleep.com today!